I said, "somebody should do something about that." Then I realized I am somebody. -Lily Tomlin
Adoptions To Date 2019
"We DID it!!! We hit our goal of 250. How far can we exceed our goal?" Can we hit 365???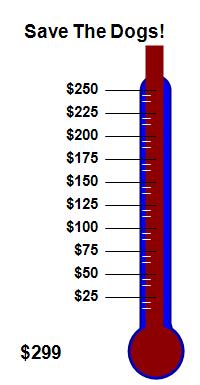 We are a Dallas, TX-based 501(c)3 non-profit organization dedicated to raising funds and building awareness for dogs in need of homes in Texas. The goal of Cane Rosso Rescue is to find homes for dogs that have been abandoned at shelters or whose owners can no longer care for them. We are looking for fosters, adopters, and volunteers to help transport dogs to their future homes. Donations are accepted via Paypal to rescue@ilcanerosso.com to assist with medical care and other expenses that come with saving these dogs.
Cane Rosso Rescue is an Ambassador with the Rally to Rescue® program. Through the Rally to Rescue® program, Purina® Pro Plan® brand pet food supports pet rescue organizations like ours across the country to help give rescued pets the nutrition and care they need and the loving homes they deserve. To learn more, please visit: https://www.facebook.com/rallytorescue. Cane Rosso Rescue is also a partner with WoofTrax, a program that generates donation dollars to dog rescue organizations simply by walking your dog. Visit www.wooftrax.com to learn more!